Pressure Washing & Patio Repointing
Pressure Washing
Services
Using specialist pressure washing equipment, we can get your driveway, patio or footpaths looking spotless. We provide this service to both residential and commercial premises.
The build-up of oil and fuel from parked cars, the debris and mess left by bad weather, and the formation of algae, lichen and black spot which occurs in areas with little or no sunlight. These are just a handful of the factors which can contribute to the degradation of your driveway, patio, and footpaths, detracting from the overall appearance of your property. This quickly not only becomes a cosmetic issue, but a safety issue too. Our professional pressure washing service means that we can thoroughly clean and restore your block paving, tarmac or concrete at a time of day that suits you, minimising the slip hazards and transforming the aesthetic appeal of your home.
We use a specialist Honda, petrol-driven cold water washer that has optimal sensitivity and high pressure cleaning capabilities for complete control and efficiency. To simplify the cleaning process and eliminate the risks of damage, we use Smartseal cleaning, sealing and coating products that deliver quality results on block paving, patio, tarmac, natural stone, imprinted concrete and brick.
Not only are our team members equipped with the very best in cleaning products and equipment but they have the advantage of expertise and experience on their side, too. As a result, we're well-positioned to complete the job to an exceptionally high standard, each and every time.
Fed up of your driveway or path not adding to the kerb-appeal of your home? We can help!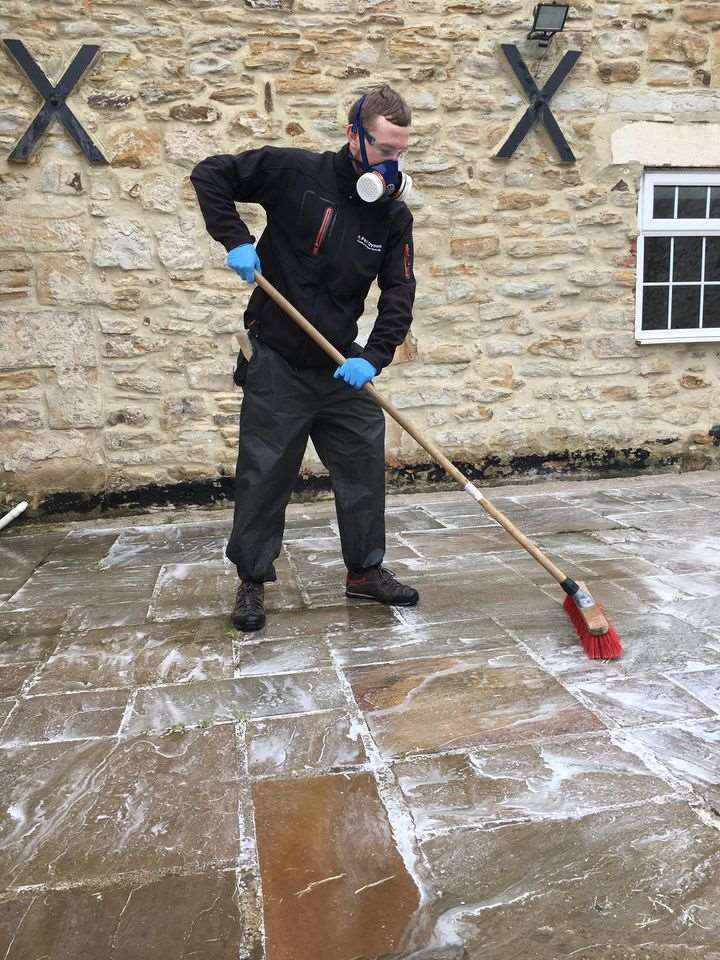 Soft
Washing
Sometimes it takes a softer touch. Soft washing. The milder cleaning solution for more delicate areas of your property.
While pressure washing certainly has its uses, in some cases, it can lead to damage to your garden and your green borders. Soft washing is an excellent alternative, allowing you to achieve the desired results without causing any localised damage.
Ideal for surfaces such as Indian Sandstone, our soft washing systems use a specialist combination of soaps, bleach, and water to ensure the highest level of cleanliness in the long term. This technique enables us to get to the root of any algae or bacterial growth and destroy it, rather than simply blasting it away. Soft washing can tackle ground-in dirt, moss, spores, and other problems that lead to discoloration of driveways, patios, and pathways.
We are fully trained and certified by Smartseal. If you think that your driveway, patio or pathways could benefit from soft washing, get in touch on 0191 2666 111.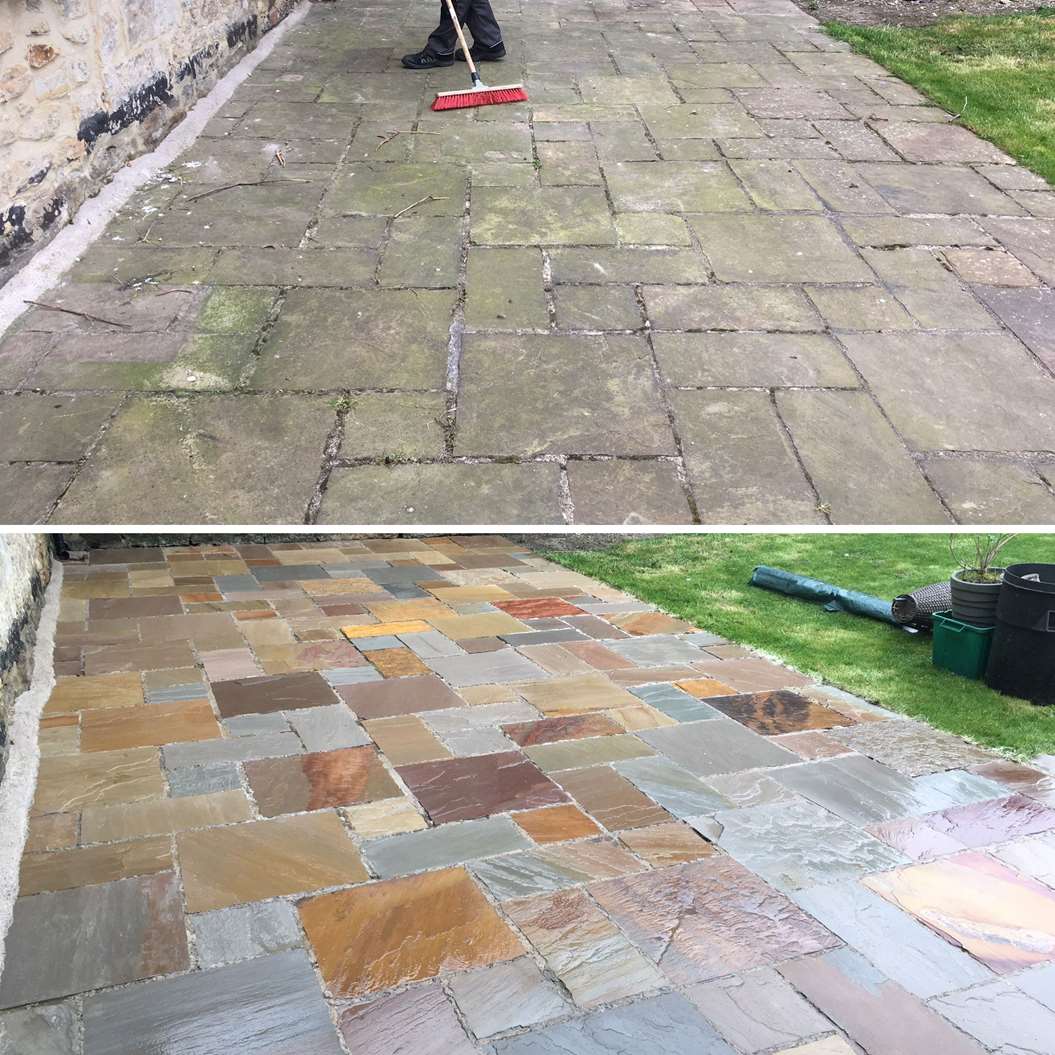 Patio
Repointing
A long-lasting and durable solution to your paving
Is your existing pointing beginning to crack and erode? Whether it is due to freeze-thaw, inappropriate pressure jet washing, burrowing insects or unsuitable materials having been used in the original pointing, our team can repoint your patio or driveway and deliver exceptional results that stand the test of time.
Offering protection against bad weather, algae and moss whilst enhancing the appearance of the original flagstones, we can bring any tired looking patio back to life.
Whether it is to add some value to your property, impress your neighbours or ensure that your customers have a great first impression from the moment they step onto your commercial premises, our repointing services will freshen up any exterior in a matter of hours.
Local family
business
Reliable & trusted
1st class services
25 years
experience
Highly trained
& professional